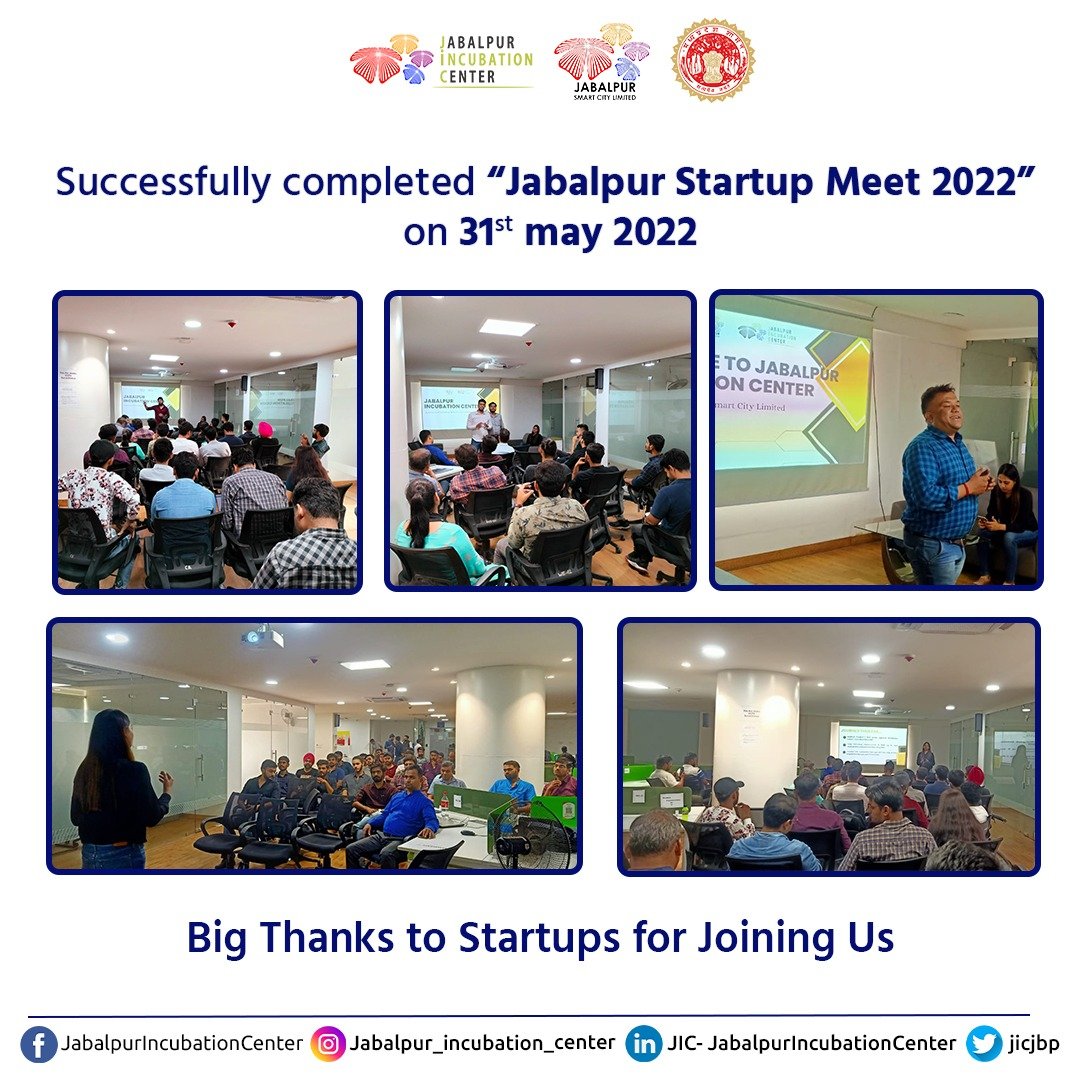 Successfully completed "Jabalpur startup meet 2022" On 31st may 2022
Big Thanks to the Startups from the entire Jabalpur who joined us and made "Jabalpur Startup Meet 2022" on 31st May 2022 successful, it was a great evening with good business networking. JIC startups got the chance to meet other entrepreneurs, few made clients, few had fun and all had a good connect.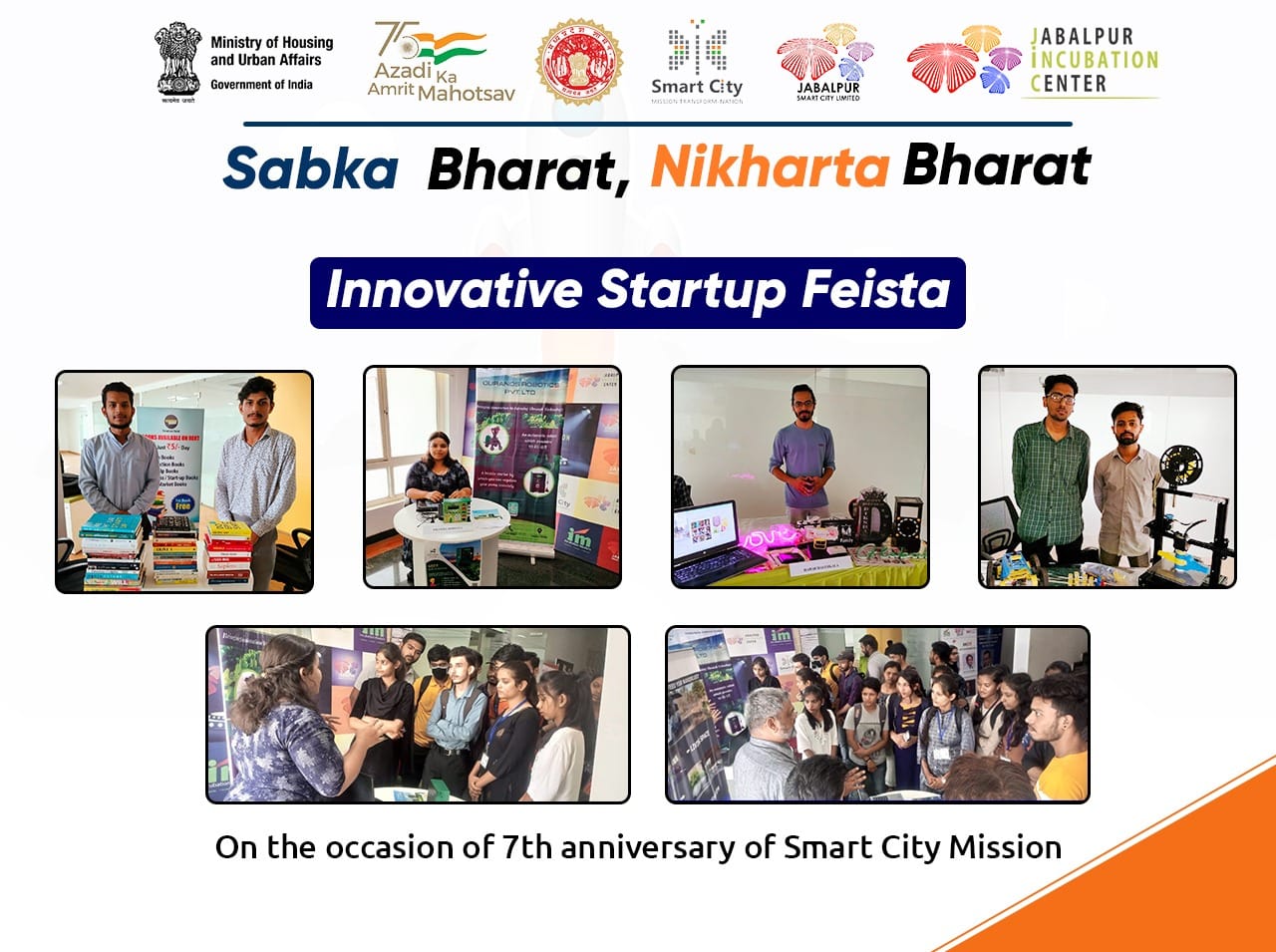 Innovative Startup Feista
Jabalpur Smart City Limited and Jabalpur Incubation Centre celebrated 7th anniversary of Smart Cities Mission by organizing the Innovative Startup Fiesta. Startups displayed their products to Students and local citizens from Jabalpur who attended this event and they were thrilled to see the innovative Initiatives taken by Jabalpur Startups.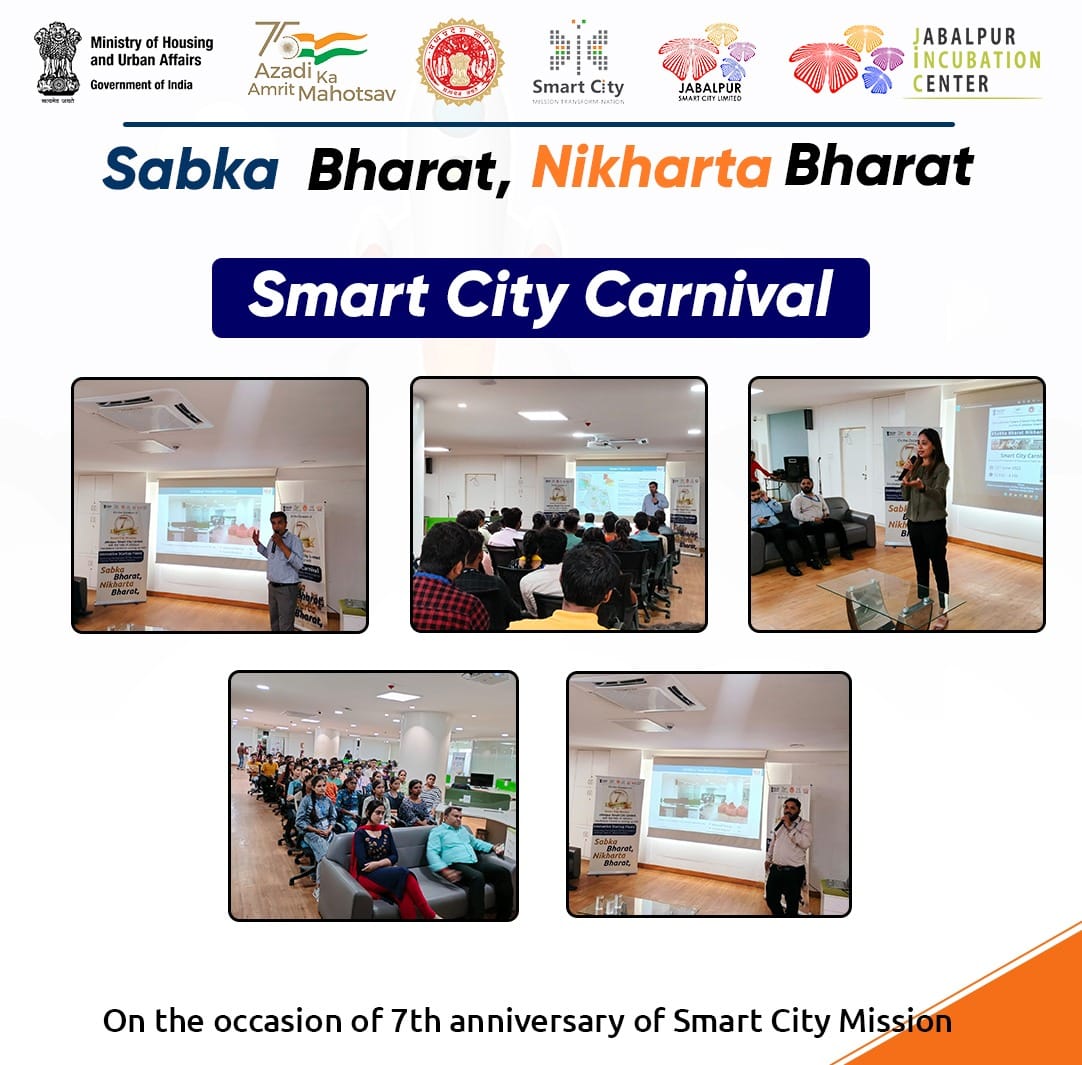 Smart city carnival
On the occasion of 7Th anniversary of Smart Cities Mission, Jabalpur Smart City Limited organized Smart City Carnival in which highlights of smart city projects were shown to the local citizens. Citizens praised the work of Smart city and provided suggestions too.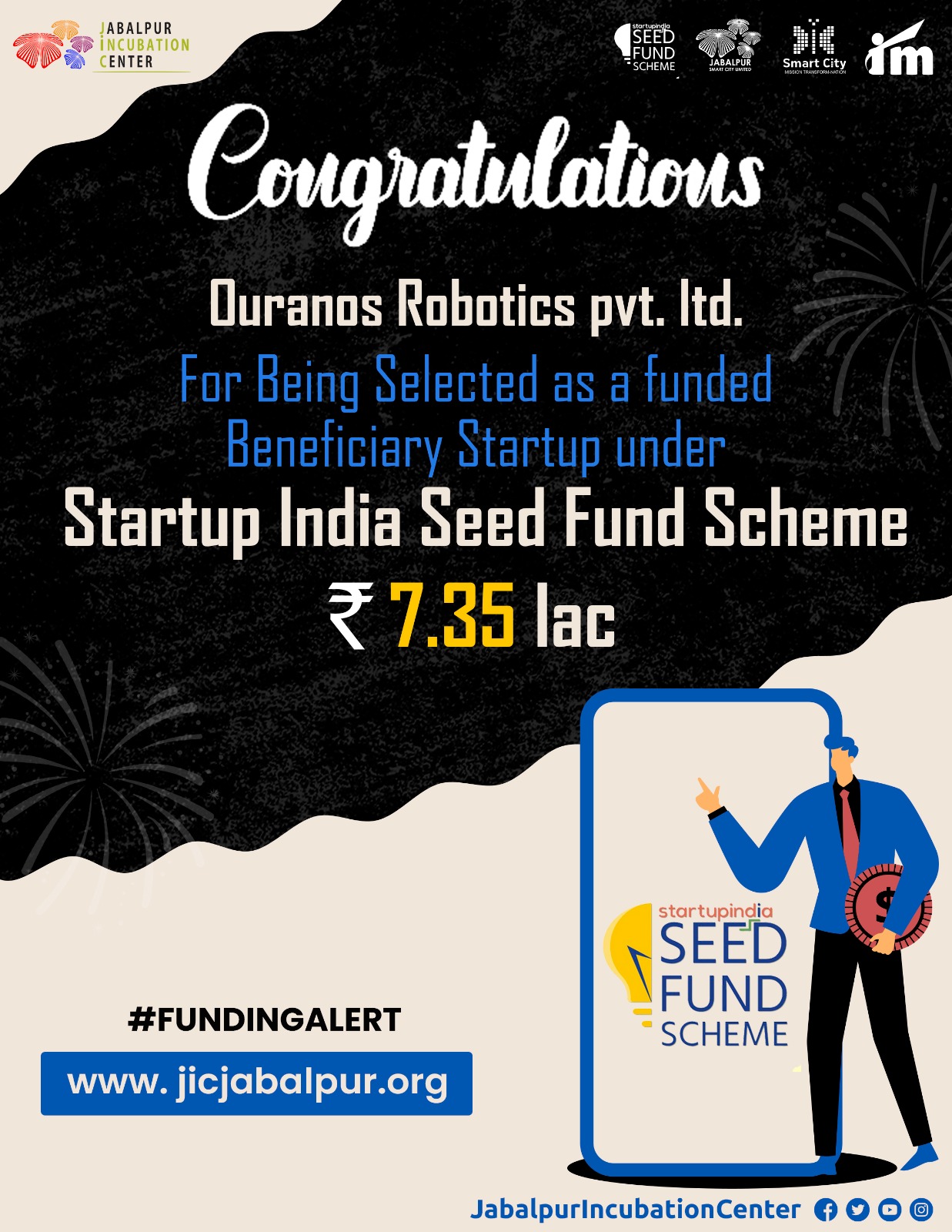 2023-08-07
Successfully Funded Startup Under Startup India Seed Fund Scheme.
Ouranos Robotics, a resident startup at Jabalpur Incubation Centre, has achieved a remarkable feat. Ouranos Robotics secured Funding of 7.35 Lakh from Jabalpur Smart City Limited, courtesy of the esteemed Startup India Seed Fund scheme. This funding support, provided through the Startup India Seed Fund scheme, reflects the incredible potential Ouranos Robotics possesses. Their dedication to innovation and technology has garnered them their well-deserved first-round funding. As we eagerly look ahead, we extend our heartfelt congratulations to Ouranos Robotics on this momentous accomplishment. The future holds limitless possibilities, continued growth, and success.